FIRE your imagination and let your creative juices flow to create stunning, award winning projects and landscapes with this eye-catching, funky, new, decorative rock material. Choose from a kaleidoscope of colours to colour co-ordinate, complement, excite, stimulate and bring alive your project in a way never before possible.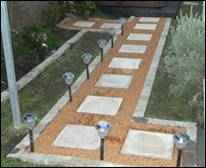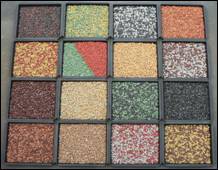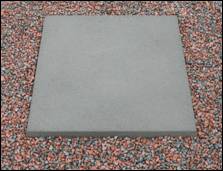 decorock™ is a durable, natural-looking, environmentally-friendly product, specifically developed for a myriad of decorative applications, in a variety of industries…..perhaps an award winning garden at Chelsea, a Feng Shui statement in China; a New York City apartment garden; a fashion show in Paris: an automobile show in Milan; a rock garden in Japan; a luminous safety shoulder on a German autobahn; a product promotion; a wedding; a sporting event; a scented product from your local florist; a lasting memorial to a loved one; a potted plant; a bonsai...or, a stunning landscape creation in your own backyard.





 
If you require instant, tactile colour that will add pizzazz to any project be it permanent or, temporary or, for more ceremonial or, reverent applications… decorock™provides the solution! 
Available in standard stock colours and sizes or, custom formulated to suit your requirements and any industry application. ]

Industry & Market Applications
*Garden & Landscape Cover- Ground & Wall *Tree Surrounds *Floral & Specialist Plant Interest Groups *Sporting & Special Event Promotions *Product Promotions *Trade Show Exhibitions *Architectural Panels *Roofing Tiles *Footpaths *Driveways *Footpath Toppings  *Sound Insulation Walls  *Fence Toppings  *Plant Hire  *Burial Plots  *Garden Centre Displays  *Murals & *Mosaics  *Japanese Gardens  *Plant hire  *Pot Plant Toppings  *Courtyards & Patios  *Point-of-Sale Displays (viz shop windows/biz/ frontages/car yards) *Unveilings *Rock Mats *Educational Aids & Tools *Florists *Film Sets *Sculptures *Demarcation &  Delineation zones  *Aquariums  *Safety & Security Industry *Tennis & Petonque Courts  *Motor Racing Circuits  *Jewellery *Bush Walking Tracks *Games & Puzzles  *Art Décor Design *Concrete Product Mfg  *High Rise Balcony & City Apartment Gardens   *Garden Centre Displays